The Center for Transportation Research will hold its Annual Symposium on Thursday, April 12, 2018 at the Commons Learning Center on the Pickle Research Campus.
Register to attend the Symposium by April 11th.
For information about past CTR Symposia, see the Symposium Archive.
Tentative Agenda
Poster Session  (A call for posters is active)
Preparing for a world of connected and automated vehicles / Steve Boyles (CTR)
Managing mobility during Design-Build highway construction – Successes and lessons learned / Kelly Selman (TxDOT) and Kristopher Pruner (CTR)
Fatigue Resistance and Reliability of High Mast Illumination Poles with Pre-Existing Cracks /Michael Engelhardt (CTR)
Texas Innovation, Technology, & Research / Kristie Chin (CTR) and TBD (TxDOT)
Future of flyash in Texas concrete /Maria Juenger (CTR) and Andy Naranjo (TxDOT)
Contact Information
Call (512) 232-3100 for additional information.
Directions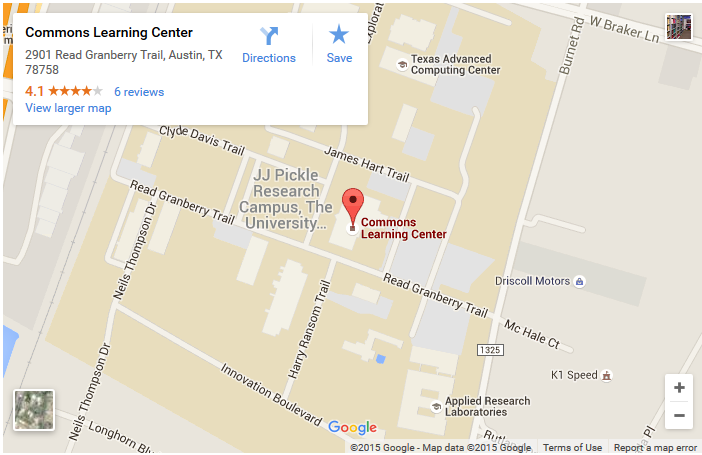 Parking: Enter from the Burnet Rd. entrance. If you do not have a University of Texas Parking Permit, please retrieve an event parking pass (pre-paid) from uniformed security personnel. More info.