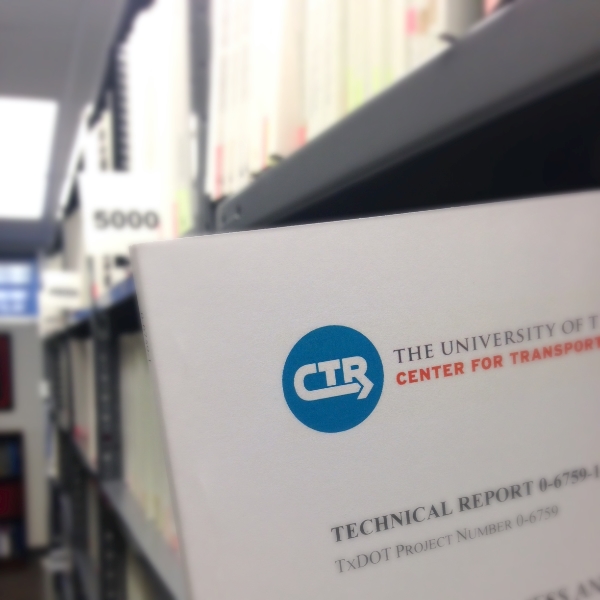 Please choose an option below to find reports and products published by the Center. Most are available online as well as in the library.
TxDOT-funded Research Summaries
Summary Reports (2-pagers)

Video Summaries
Other funding
To be notified when new CTR publications become available, log into your free CTR Library catalog portal account and subscribe to the library's RSS feed or E-mail subscription service.