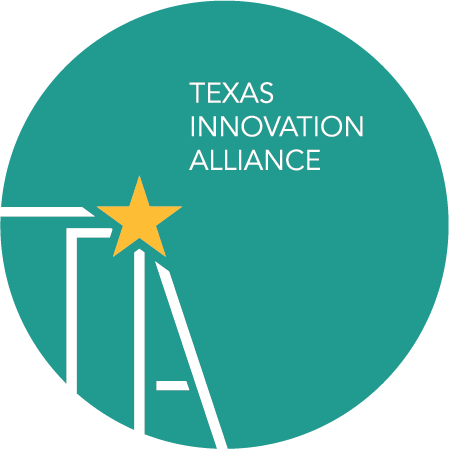 The Texas Innovation Alliance is an action network of local, regional, and state agencies and research institutions who are committed to addressing community mobility challenges by creating a platform for innovation.
Building upon the momentum initiated by the USDOT Smart City Challenge, the City of Austin, Texas Department of Transportation (TxDOT), and Texas Technology Task Force recognized the benefit of working together and extended an invitation of collaboration to transportation leadership across the state. Leadership representing the diverse interests of the state came together in a Foundation Meeting and agreed that Texas needed an entrepreneurial avenue to move beyond smart city towards developing a smart state. In December 2016, teams representing ten Texas cities and three research institutions united at the Texas Mobility Summit with the goals of advancing the creation of a smart state collaboration, encouraging public-private dialogue, and galvanizing key leadership in developing innovative solutions to the state's mobility challenges.
Launched following the 2016 Summit, the Texas Innovation Alliance empowers public agencies, research institutions, and industry partners to leverage collective resources, co-create solutions, and share results for improving mobility for all Texas communities. The Alliance is dedicated to improving the lives, safety, and economic prospects of Texans and enabled Texas to achieve the only statewide designation as a USDOT Automated Vehicle Proving Ground. As the Texas population continues to grow and new advances in technology become available, the Alliance will continue to evolve and prepare Texas for ongoing transformation.
Learn more about the work of the Texas Innovation Alliance at TXInnovationAlliance.org.