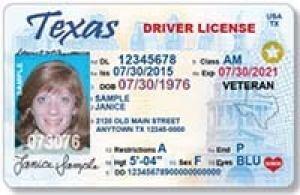 Conducted in support of a study for the Texas Department of Public Safety at the direction of the Texas State Legislature
CTR is requesting your support in taking this anonymous survey to provide information about your experiences with and opinions about getting a new license or ID card or renewing your existing license or card at a Texas DPS Driver's License Office or Mega-Center. The survey also asks about your experience using the DPS Driver's License website, the online renewal option, and the Get In Line Online feature.
Thank you very much for your participation—your input is very valuable and much appreciated.
Please take the Driver's License Program Survey to help CTR and DPS evaluate users' experiences.
If you have any questions or comments please contact:
Dr. Michael R. Murphy
(512) 232-3134
murphymr@mail.utexas.edu