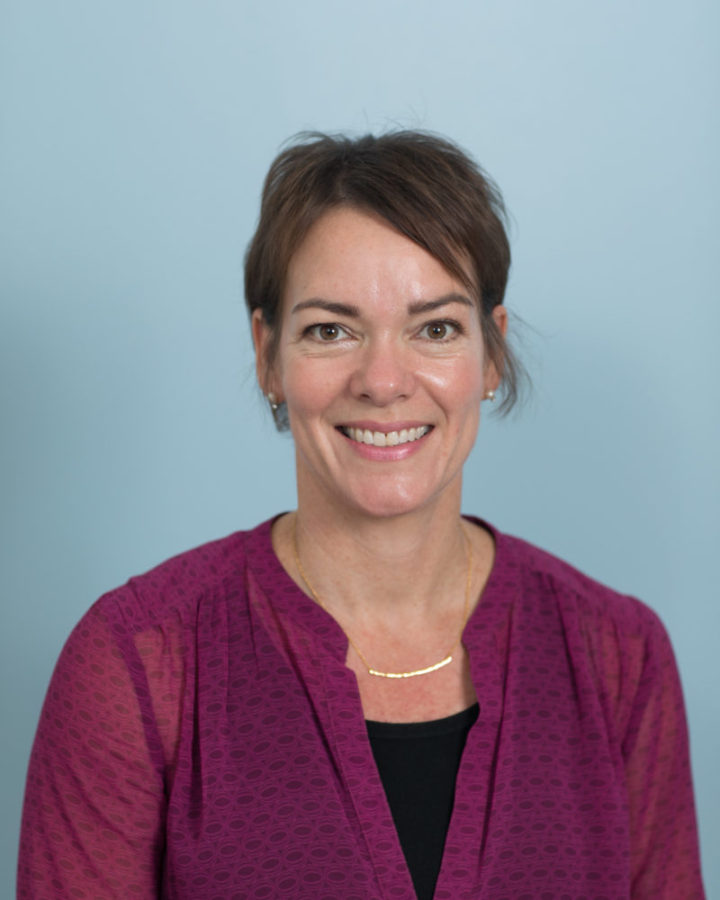 Heidi Ross is the Strategic Planning Manager for the Network Modeling Center at the Center for Transportation Research.  Before joining CTR in March of 2013, Ms. Ross spent the majority of her career as a consultant in transportation engineering, focusing on network modeling, traffic engineering, and communication of technical information to non-technical audiences.  She is a licensed Professional Engineer, and Professional Traffic Operations Engineer.
Ms. Ross received a B.S. in Civil Engineering from The University of Texas at Austin (UT) in 1991, and an M.S. from UT in Transportation Engineering in 1993.  She has held many positions working on consulting projects including Engineering Associate, Project Engineer, Project Manager, and Project Advisor.  In 2002, Ms. Ross became the majority owner of WHM Transportation Engineering Consultants.  She grew the woman-owned consulting firm, to double its size within a five year period, while serving in the role of Managing Principal at WHM.
With more than thirty people working at WHM, Ms. Ross was responsible for execution of the strategic growth plan, firm financials, organizational management, project management, and firm marketing.  In 2006, WHM was acquired by HDR Engineering, Inc., a national civil engineering infrastructure firm, and Ms. Ross continued with the firm in the roles of Vice President and Managing Principal of HDR's Austin Traffic Group.  Later, she was promoted to Transportation Marketing Manager for HDR's Austin Division.
Ms. Ross has spent her career solving traffic engineering problems.  She has experience in completing traffic impact studies, microsimulation modeling, traffic signal timing and optimization, and preparation of engineering plans for construction of traffic signals, signing, and striping.  Ms. Ross led public outreach related to projects, and often conducted public meetings, as well as made presentations at Boards and Commissions meetings around Texas.
Her role at the Network Modeling Center is to assist with strategic planning, community outreach, and long term growth of the department.