Press Release: Texas Releases Statewide Request for Information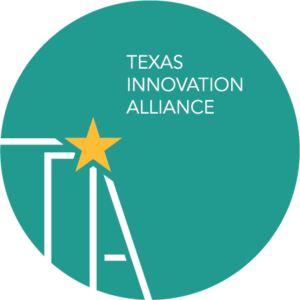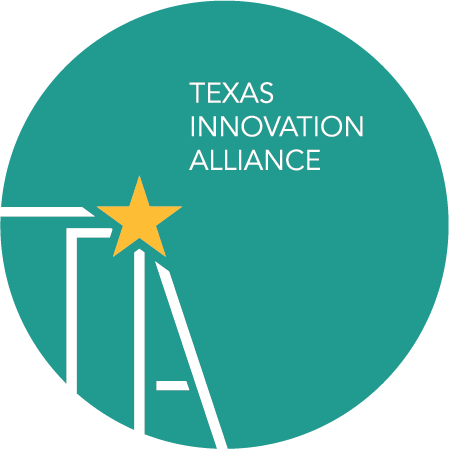 Texas Releases Statewide Request for Information:
Texas Connected Freight Corridors Program Seeks Industry Partners to Improve Freight Mobility
AUSTIN – The North Central Texas Council of Governments (NCTCOG), in partnership with the Texas Department of Transportation (TxDOT) and the Texas Innovation Alliance (TIA), is seeking input from private-sector freight mobility partners for the Texas Connected Freight Corridors Program.
The program will address challenges to freight mobility across multiple environments: Long-Haul Freight in the Texas Triangle; Major Urban Intersections; Port & Border-Crossing Connections; First- and Last-Mile Collection and Distribution, and Data Insight Opportunities such as dynamic routing and improved supply chain operations.
The response to the request for information (RFI) may be submitted by individual vendors or teams of vendors to develop a cohesive deployment strategy for the Texas Connected Freight Corridors program. Interested parties are encouraged to submit summaries of technology solutions, applications and operational concepts that will enhance freight operations in the connected vehicle environment.
"To achieve our vision of a connected freight and logistics system for Texas requires coordination across local, regional, and state agencies, along with meaningful partnerships between the public and private sectors," said TxDOT Strategy & Innovation Director Darran Anderson. "This RFI is a critical next step to engaging our private-sector partners, and we welcome industry partners seeking to participate in the open innovation process with us."
Included in the RFI are objectives for each of the five environments and corresponding community-use cases. Featured cases include long-haul truck platooning along I-30 to connect Dallas and Fort Worth and along I-10 from Houston through San Antonio to El Paso; integrated corridor management at the intersection of I-35 and Riverside Dr. in Austin; dynamic routing from the Ports of Houston, Corpus Christi, and El Paso; personal delivery devices for last-mile in Austin; and statewide data-sharing for construction and lane closures. Please reference the RFI for additional-use cases. Deadline for submittal of responses has been extended to Friday, July 20, 2018 at 5:00pm CT.
The RFI builds on the momentum of a U.S. Department of Transportation grant, leveraging Texas resources, to secure $12 million in funding for the Texas Connected Freight Corridors project. TxDOT, in partnership with public and private stakeholders, successfully competed for an Advanced Transportation Congestion Mitigation Technologies Deployment (ATCMTD) grant from Federal Highway Administration (FHWA) to deploy connected vehicle applications in a number of environments throughout the Texas Triangle. Texas is extending an open invitation to public and private stakeholders to contribute to the effort.
"The Texas Connected Freight Corridors grant is a great catalyst for the testing and demonstration of several freight and logistics applications. We are developing and advancing best practices for vehicle-to-infrastructure communications, dynamic routing, and commercial vehicle platooning. As a result, Texans will benefit from safety improvements, congestion relief, and greater economic opportunities," said Steve Dellenback, Vice President of Intelligent Systems at Southwest Research Institute, a corridor project member.
A connected freight and logistics system is critical to the Texas economy. With four of the 11 largest cities in the country by population, and more exports than California and New York combined, Texas as a stand-alone economy would be the 10th largest country in the world with a GDP of 1.6 trillion.
CONTACTS
Regarding the RFI Process: Emily Beckham (EBeckham@nctcog.org)
Regarding the Texas Connected Freight Corridors program: TxDOT Media Relations (MediaRelations@txdot.gov)  
Regarding the Texas Innovation Alliance: Kristie Chin (kristie.chin@utexas.edu)
RESOURCES
The RFI is available at: https://www.nctcog.org/trans/admin/rfp/
TxDOT Texas Connected Freight Corridors Website:
http://www.txdot.gov/inside-txdot/division/traffic/freight-corridors.html
NOTE: The RFI is the second in a series of statewide procurement documents to engage the private sector in developing meaningful partnerships in emerging mobility markets. There is also a statewide RFP for automated vehicles released by Houston-Galveston Area Council and is open through July 12, 2018.
Link: http://www.hgacbuy.org/bid-notices/default.aspx (AV-18 under July tab)
THE TEXAS INNOVATION ALLIANCE
The Texas Innovation Alliance is an action network of local, regional, and state agencies are research institutions committed to addressing community mobility challenges by creating a platform for innovation. Working together, we have the power to leverage our collective expertise, resources, and solutions to provide a safe, reliable, and seamless transportation experience for all.
TEAM ARLINGTON
City of Arlington, North Central Texas Council of Governments, University of Texas at Arlington |
TEAM AUSTIN
City of Austin, Capital Metro, Central Texas Regional Mobility Authority, Austin Energy |
TEAM BRYAN/COLLEGE STATION
Bryan/College Station Metropolitan Planning Organization, TxDOT Bryan District, City of College Station, City of Bryan, Brazos Valley Council of Governments |
TEAM COASTAL BEND
Corpus Christ Metropolitan Planning Organization, TxDOT Corpus Christi District, City of Corpus Christi, Corpus Christi Regional Transportation Authority, Port of Corpus Christi, Texas A&M University Corpus Christi |
TEAM DALLAS/FT WORTH
Tarrant County, MedStar Mobile Healthcare, Fort Worth Transportation Authority, Texas Health & Human Services Commission, JPS Health Network, MHMR Tarrant County |
TEAM EL PASO
TxDOT El Paso District, Camino Real Regional Mobility Authority, El Paso County, El Paso Metropolitan Planning Organization, City of El Paso, University of Texas at El Paso |
TEAM FRISCO
City of Frisco, Denton County Transportation Authority |
TEAM HOUSTON
Houston METRO, City of Houston, TxDOT Houston District, Port of Houston, Harris County, Houston-Galveston Area Council, Gulf Coast Rail District, Texas Medical Center, University of Houston, Texas Southern University |
TEAM SAN ANTONIO
City of San Antonio, VIA Metropolitan Transit, Alamo Area Metropolitan Planning Organization, TxDOT San Antonio District, University of Texas at San Antonio, |
TEAM R&D
University of Texas at Austin Center for Transportation Research, Texas A&M Transportation Institute, Southwest Research Institute
Download the Press Release PDF.