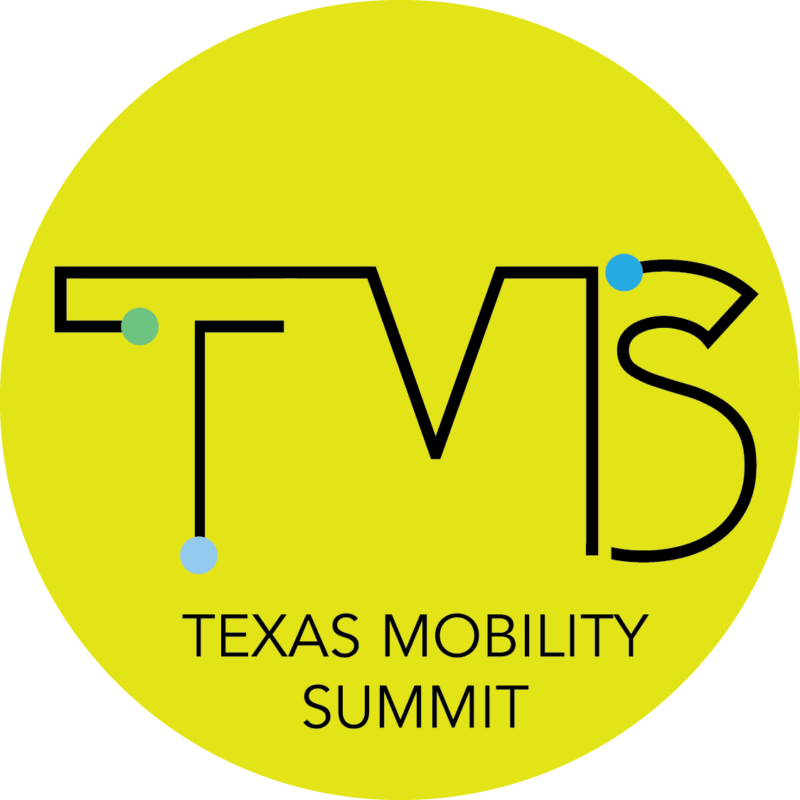 NOVEMBER 17-19, 2019 | SAN ANTONIO, TEXAS | #OPEN4INNOVATION
Mobility with a Future Focus.  The Texas Innovation Alliance in partnership with the Texas Department of Transportation (TxDOT), City of San Antonio, VIA Metropolitan Transit, Bexar County, Southwest Research Institute (SwRI), and metropolitan regions across the state invite you to the fourth annual Texas Mobility Summit on November 17-19, 2019.
The Summit is a forum of innovation that brings together transportation leadership – policymakers, public agencies, research, industry, and community organizations – with the goal of developing shared solutions to the state's most pressing mobility challenges.  This year, the Alliance is focusing on coordinating mobility-as-a-service initiatives, developing connected and automated vehicle best practices, and strengthening the links between the transportation system and access to economic opportunities.
As a leader in transportation, you have an opportunity to connect with transportation decision makers around the country, learn about current mobility needs and future partnership opportunities, and shape the future of Texas transportation by contributing to Texas' mobility action plan.
Nov. 17: Welcome Event & Demo Day! – Experience the future of Texas transportation.  In an interactive afternoon, participants have the opportunity to ride in driverless vehicles, see safety critical connected vehicle technology in action, and meet the brightest minds in the startup community. Demo Day Location: Freeman Coliseum at 3201 E Houston St, San Antonio, TX 78219.
Nov. 18: Investing in Innovation – How is Texas preparing to meet its future mobility needs? Discover new partnership models and learn about how Texas plans to catalyze advanced mobility projects by coordinating local, state, federal, and private sector funding.  Then explore multiple tracks that delve into connected and automated vehicles, freight and logistics, and new mobility data management.
Nov. 19: Designing for Change – How do transportation officials make decisions in a rapidly changing environment? Tap into the most impactful trends and technologies that are reshaping Texas mobility – from population aging and urban expansion to the next generation of transit and communications technologies.  Contribute to Texas' mobility action plan by capturing lessons learned and developing strategies in the areas of scenario planning, equity and access, and micromobility.
Networking Opportunities: The Summit brings together transportation leaders from inside and outside Texas – elected officials, state agencies, transit authorities, city and county departments, metropolitan planning organizations, and more – to envision and advance smart mobility solutions.  The Summit will feature keynotes from industry, TxDOT executive leadership, local and state elected officials, as well as national cities who are leading the way. It is an opportunity to bring awareness to decision makers, share lessons learned from real-world deployments, and direct investment to advance and sustain deployments.
>> Schedule of Events: View/download the event program.
Participating Teams
Team Arlington
Team Austin
Team Bryan-College Station
Team Coastal Bend
Team Dallas-Fort Worth
Team El Paso
Team Frisco
Team Houston
Team San Antonio
Team R&D (representing 10 research institutions from across Texas)
Registration
Registration includes participation in the Welcome Event & Demo Day on November 17, activities on November 18-19, breakfasts, lunches, the networking event on November 18, and meeting materials.
Register by Wednesday, October 16 to receive the early bird discount.
Early Registration Public Employees: $150
Early Registration Industry: $350
Late Registration Public Employees: $250
Late Registration Industry: $400
>> Registration: Register online here
Sponsorship Opportunities
The Texas Mobility Summit offers benefits for sponsors seeking to partner with transportation leaders in Texas. Our sponsorship opportunities are listed below:
>> Sponsorship Benefits (PDF)
Contact
Please contact Ernie Cochran, Sponsorship Manager, Existing Partners at 512.413.5969 or ernie@housmanandassociates.com.
Payment Terms
To be included in the Partnership Profiles distributed prior to and at the event, all sponsorship commitments and payment in full must be received by October 18, 2019.
Location & Accommodation
Welcome Event & Demo Day | November 17
Welcome Event Location: Freeman Coliseum Expo Hall
>> Demos will take place at the Freeman Coliseum, located at 3201 E Houston Street, San Antonio, TX 78219.
Texas Mobility Summit | November 18-19
Hilton Palacio del Rio
200 S Alamo St.
San Antonio, TX 78205
A limited number of discounted hotel rooms are reserved at the Hilton Palacio del Rio through October 16.
>> Reserve your hotel room using Hilton's online booking service or by calling 210-222-1400.

Texas Mobility Summit 2019 Key Partners
Texas Mobility Summit 2019 Sponsors