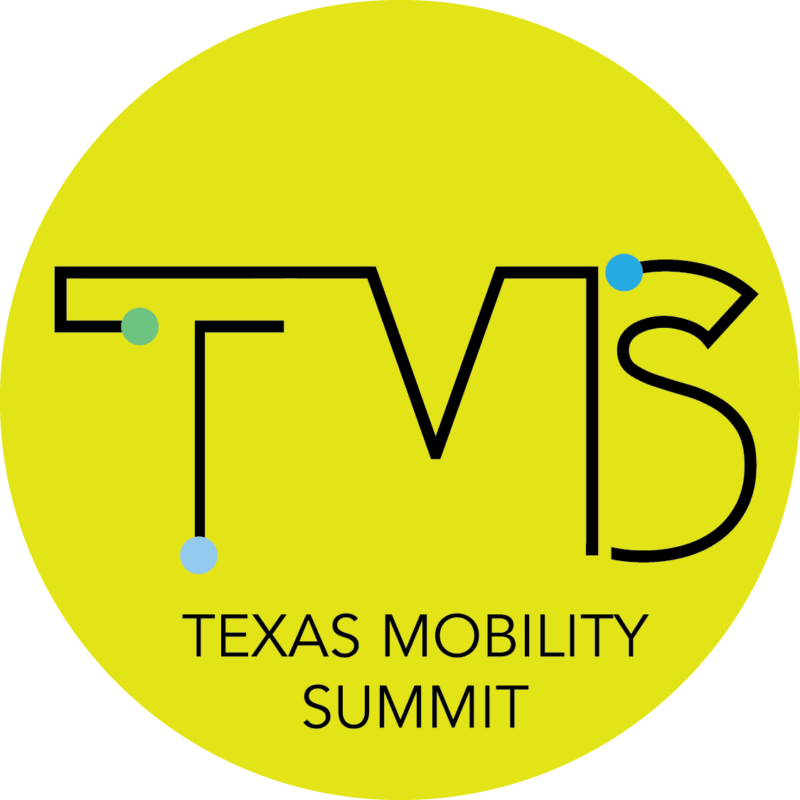 OCTOBER 28-30, 2018 | ARLINGTON, TEXAS | #OPEN4INNOVATION
The Texas Innovation Alliance in partnership with the with the Texas Department of Transportation (TxDOT), City of Arlington, North Central Texas Council of Governments (NCTCOG), and University of Texas at Arlington are coming together to host the third annual Texas Mobility Summit on October 28-30, 2018. The goal of the Summit is to address common mobility challenges, showcase active and shovel-ready projects, and open the door to public-private partnership opportunities. As a leader in mobility and innovation, we invite you to join teams of transportation agencies, research institutions, industry thought leaders, and policymakers in advancing Texas' transportation future.
Oct. 28: Welcome Event & Demo Day! – Experience the future of Texas transportation. In an interactive afternoon, participants have the opportunity to ride in a driverless vehicles, see the next wave of on-demand transit, and learn about the latest in data visualizations and mobility startups. Location: Texas Live at 1650 E Randol Mill Rd, Arlington, TX 76011.
Participating companies include the following:
Alto + Bestmile
Applied Information
Bird
Blue Duck Scooters
Cisco
City of Arlington
Connected Signals
drive.ai
EasyMile
Edgetensor
Esri
iCone
INRIX
Iteris
JUMP
LimeBike
Marble
Miovision
Moovel
Proterra + DART
Roadbotics
Siemens
Starsky Robotics
TrafficCast
Texas A&M
UT Arlington
Via
Waze Carpool
> Demo Day Events (PDF)
Oct. 29: State of Mobility – What is the state of mobility in Texas and where are we going? Meet the gamechangers across Texas transportation – learn about on-going projects, envision how advanced technologies will impact your local community, and identify collaboration opportunities with potential partners.
Oct. 30: The Path Forward – Shape the future of Texas transportation. Participants have an opportunity to develop strategies and formulate priority projects for the upcoming year in the areas of: Advanced Vehicles, Seamless Mobility, Equity & Access, Real-Time Data, and Freight & Logistics.
Networking Opportunities: The Summit brings together the state's transportation leaders – elected officials, state agencies, transit authorities, city and county departments, metropolitan planning organizations, and more – to envision and advance smart mobility solutions in Texas's metropolitan areas. The Summit will feature keynotes from industry, TxDOT executive leadership, and state elected officials. It is an opportunity to bring awareness to decision makers, share lessons learned from real-world deployments, and offer guidance on plans and activities to advance deployments.
>> Schedule of Events (PDF)
Participating Teams
Team Arlington
Team Austin
Team Bryan-College Station
Team Coastal Bend
Team Dallas-Fort Worth
Team El Paso
Team Frisco
Team Houston
Team San Antonio
Team R&D (representing 10 research institutions from across Texas)
Registration
Registration includes participation in the Welcome Event & Demo Day on October 28, activities on October 29-30, breakfasts, lunches, the networking event on October 29, and meeting materials.
Register by October 5 to receive the early bird discount.
Early Registration Public Employees: $150
Early Registration Industry: $350
Late Registration Public Employees: $250
Late Registration Industry: $400
>> Registration: https://www.housmanandassociates.com/tms/
Sponsorship Opportunities
The Texas Mobility Summit offers benefits for sponsors seeking to partner with transportation leaders in Texas. Our sponsorship opportunities are listed below:
>> Sponsorship Benefits (PDF)
Questions? Please contact Ernie Cochran, Sponsorship Manager, Existing Partners at 512.413.5969 or ernie@housmanandassociates.com.
Payment Terms
To be included in the Partnership Profiles distributed prior to and at the event, all sponsorship commitments and payment in full must be received by October 6, 2018.
Location & Accommodation
Welcome Event & Demo Day | October 28
Reception: Texas Live | 1650 E. Randol Mill Rd
Demos will take place across the street from Texas Live at the Globe Life Park Lot J (at the northwest corner of Nolan Ryan Expy and Randol Mill Rd).
Texas Mobility Summit | October 29-30
Sheraton Arlington Hotel
1500 Convention Center Dr.
Arlington, TX 76011
A limited number of discounted hotel rooms are reserved at the Sheraton Arlington Hotel through Friday, October 6.

Texas Mobility Summit 2018 Sponsors