CTR Staffer Ashley Williams Wins WTS Award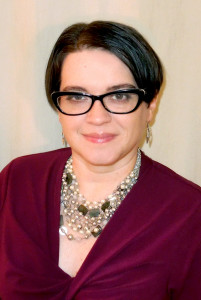 CTR is proud to announce that veteran staffer Ashley Williams has been named the WTS Member of the Year for the Heart of Texas (HOT) Chapter. WTS (Women's Transportation Seminar) is an international organization dedicated to building the future of transportation through the global advancement of women.
This award acknowledges a WTS member who has made extraordinary contributions to the success of the organization, based on the following criteria: demonstrated extraordinary commitment to the goals and growth of WTS by working effectively in support of WTS goals; promoted the reputation of WTS within the transportation industry; worked effectively to strengthen communication between local and international WTS levels or between chapters; done an outstanding job of revitalizing or expanding a chapter or any of its functions.
Since joining WTS over 3 years ago, Ashley has been extremely active in the HOT chapter: she chairs the Communications Committee and sits on three other committees as well. Under Ashley's guidance, the Communications Committee ensures that the HOT chapter continues to be a source and authority to the transportation industry here in central Texas. The chapter website, social media components, and newsletter are all top-notch, and the chapter was cited in the chapter leadership call in November 2014 as one of the top three chapters in terms of social media output and website output.
The award presentation speech included these accolades:
Ashley's leadership helps our chapter to strengthen inter-chapter communication. During 2012 she developed all the promotional materials for the statewide leadership conference. In 2013 Ashley was a panel member on the communications panel at the Statewide Leadership Conference hosted by Houston Chapter. Ashley also attended WTS International's 2013 Chapter Leadership Training, and gave advice to other chapters on communications and marketing issues from the chapter perspective. Ashley embodies the WTS guiding principal of "spirit of community, inclusiveness, and mutual support is one of our greatest assets."

Over the past three years Ashley has completely revamped our newsletter, she also was an instrumental cog when we migrated to the new WTS website, and she had helped us this year to reach gold level in the new Circle of Excellence Awards that began in 2014.

Ashley Williams is a jack of all trades for the WTS Hot Chapter and we'd be lost without her! From handling the Chapter's communications and quarterly newsletter, to serving on multiple committees, and producing multiple types of materials Ashley is one of the cornerstone members of the HOT Chapter. While many professional organizations struggle with communications, Ashley has done a wonderful job at keeping our members informed in a consistent and timely manner!